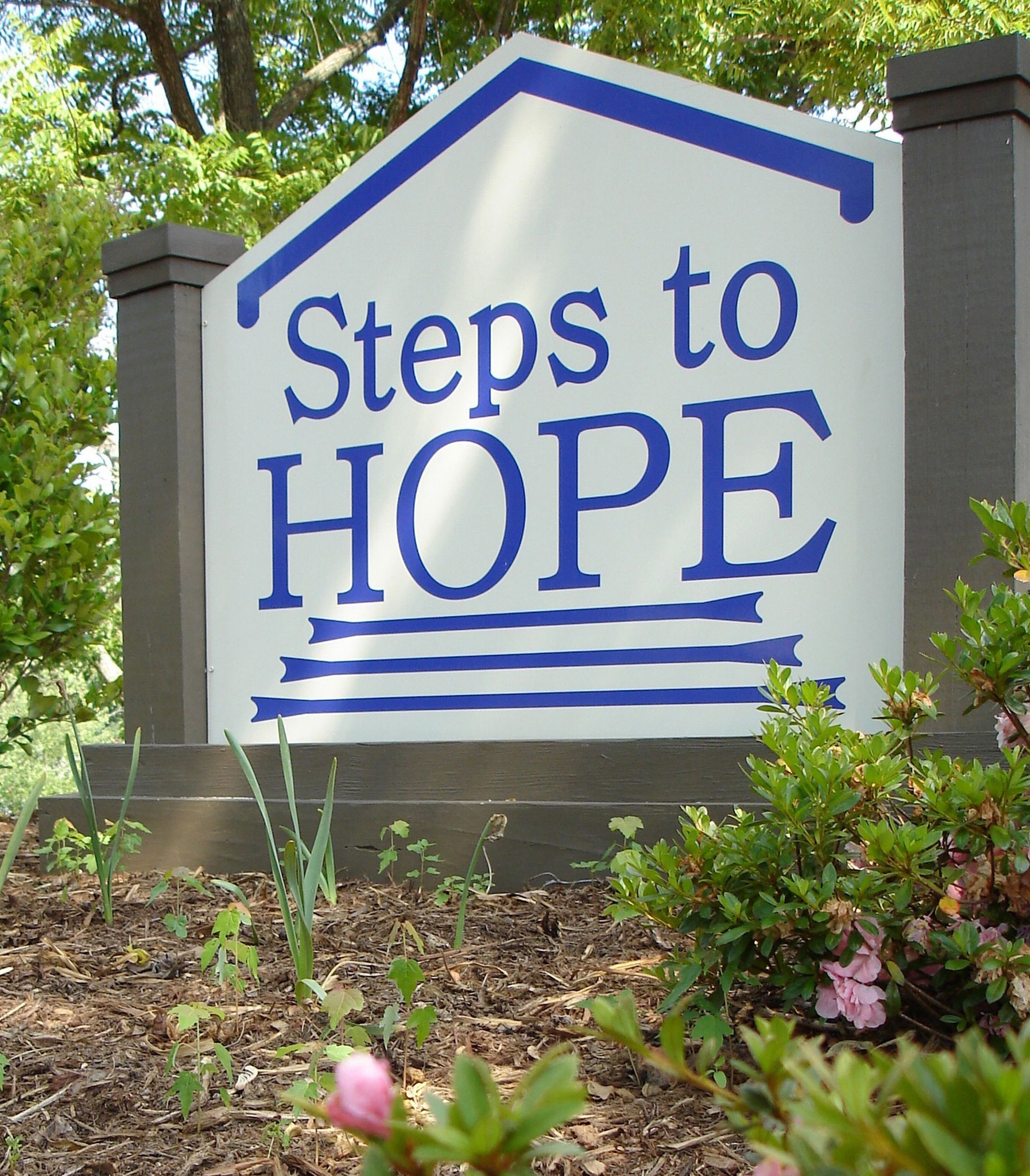 Our History
---
Since its beginning, Steps to HOPE has made significant headway in the world of "violence", having served thousands of local victims of domestic violence, sexual assault, and human trafficking.  As Steps to HOPE continues its rich history of serving the Polk County, NC and Upstate SC community, it is astounding to see how far they have come. Its origin story is one worth noting…
In Columbus, NC during the summer of 1984, a small task force was formed by the Thermal Belt Business and Professional Women to study and assess the issues and needs that arose from domestic violence and sexual assault. Their study and dedication resulted in a statement of the need for a mission-specific prevention program in this area.
Simultaneously, NC Senator Bo Thomas was developing a grant of $250,000 to be used for the prevention of domestic violence and sexual assault within the ten counties of Western North Carolina. That grant provided the seed money for a domestic violence prevention program and, in January of 1985, the small task force took the first steps and obtained a non-profit corporation status. Housed at One Tryon Place, a little, windowless office, Steps to HOPE began the fight to end domestic violence in Polk County and the surrounding areas.
In April 1986, Steps to HOPE moved to a four-bedroom building leased from Polk County for $1.00 per year to serve as the location of an emergency shelter for those fleeing domestic violence and sexual assault. In 1990, a work crew from Habitat for Humanity volunteered to build an addition onto the shelter, providing a children's play area and another bedroom for the growing number of victims being served. Two years later, in 1992, Steps to HOPE converted the existing "office space" area into a full-size kitchen for the families and built administrative offices.  Steps to HOPE has been in its current location ever since.
Having started with 1 employee in 1984, today Steps to HOPE is comprised of 7 full-time and 6 part-time employees. Everyone is trained in the issues of domestic violence, sexual assault, and human trafficking. Governed by an 11-member board and recognized as the official domestic violence and sexual assault agency of the area, Steps to HOPE offers quality programs including a safe emergency shelter (for women, men, and children), court advocacy, counseling and support groups for survivors, and offender-intervention classes. Steps to HOPE also provides educational materials in local middle and high schools as well as on-going community awareness events.
The success of Steps to HOPE can be attributed to the loyal support and partnership of other local resource organizations, donors, volunteers, and staff members.  Steps to HOPE has been and will continue to be here for all survivors of violence.