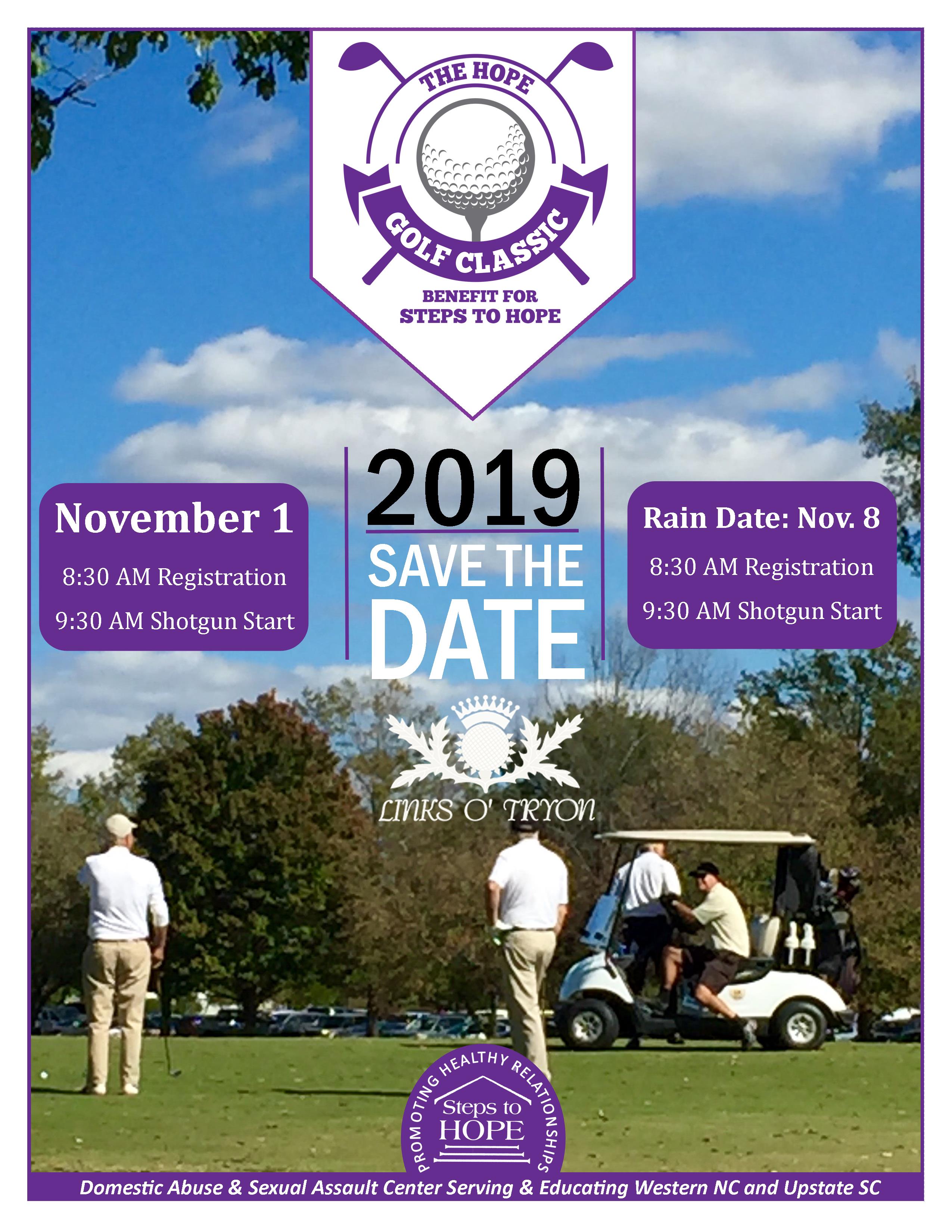 The Hope Golf Classic
This form is currently unavailable. Try again later.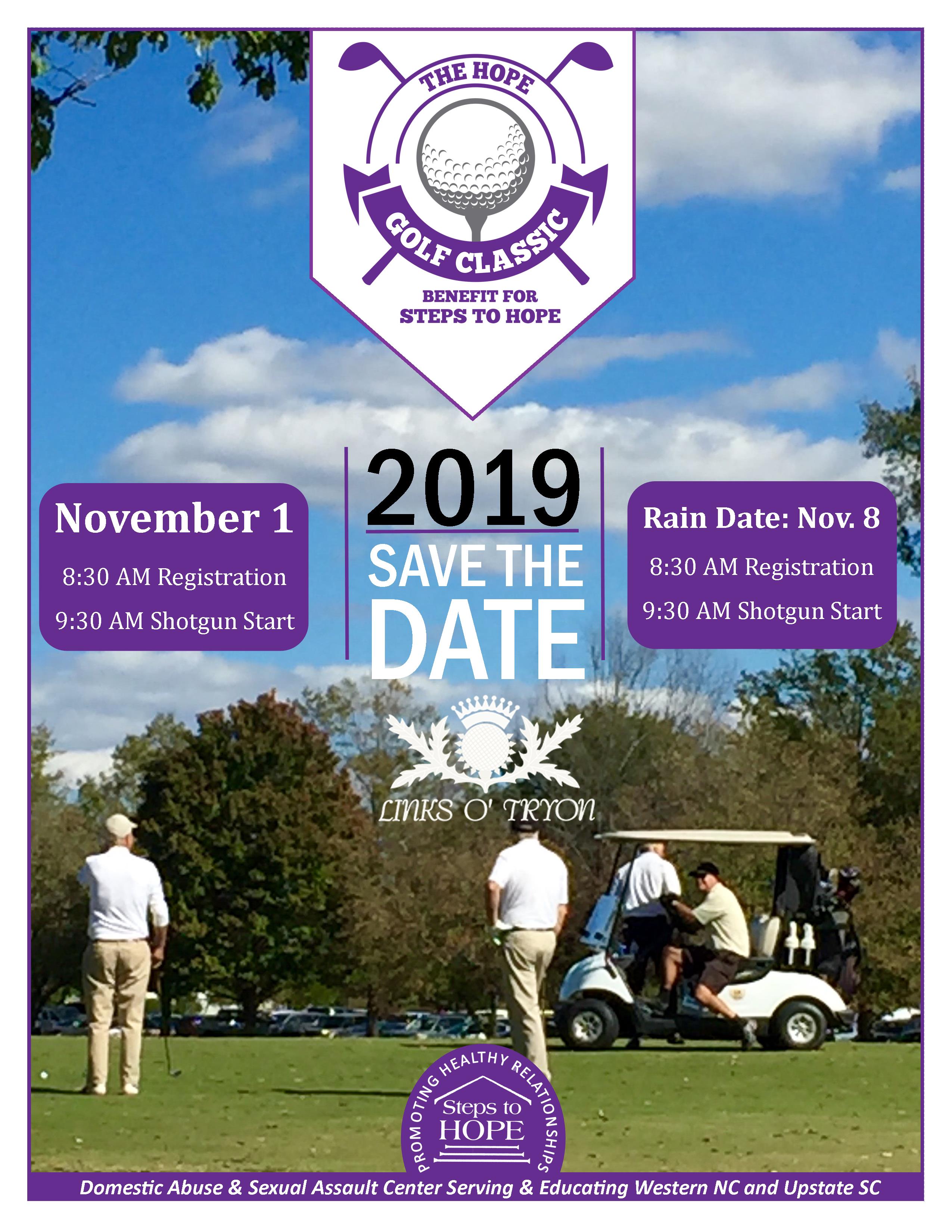 We have only 3 player spots open. Please call Paula at 828-894-2340 to register. Steps to HOPE's 16th Annual Charity Golf Tournament at beautiful Links O'Tryon in Campobello, SC. Registration begins at 8:30 AM with shotgun start at 9:30 AM. $125 per player or $500 per team includes breakfast, lunch, beverages, and snacks. Additional $30 all-in wristband buys two mulligans, one red tee, and automatic entry into special contests throughout the course. All-in bands must be purchased by all 4 players on a team and be purchased before tournament begins.