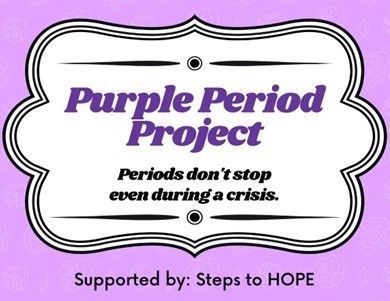 ---
Steps to HOPE wants to provide women and girls the necessary menstrual hygiene products that they may not be able to purchase on their own. 
We hope to restore dignity to women who may be forced to choose between hygiene or food.
Our Period Project bags contain tampons, pads, wipes, and a card with Steps to HOPE's information on it. We keep our HOPE Boxes stocked with these bags and hope that anyone in need feels free to take a bag if they need to.
If anyone would like to donate to this Project you can call 828-894-2340 for a list of items that we need or even get together with a group of friends and have a Period Project Packing Party! All donations are greatly appreciated!