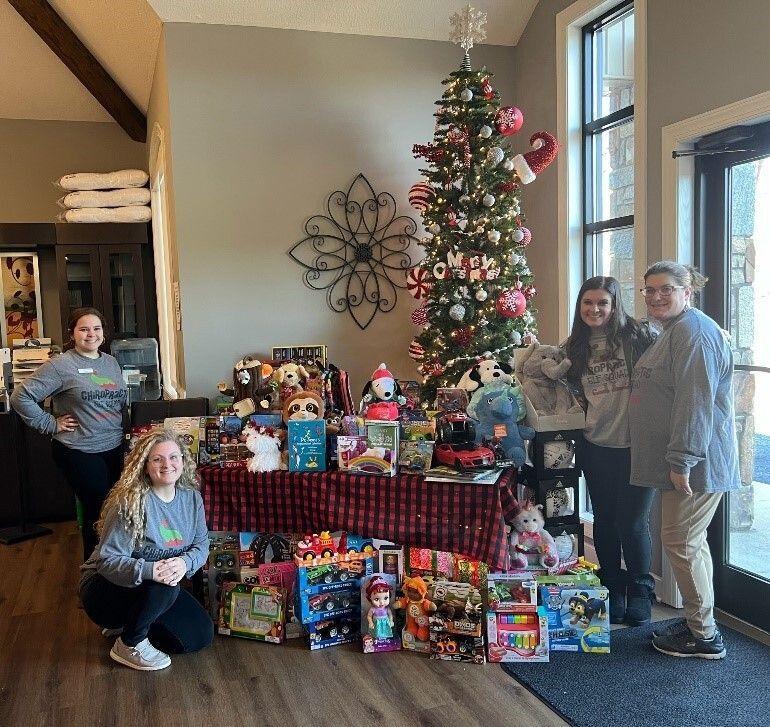 Thanks to the generous financial support of the Share the Joy grant from Polk County Community Foundation and the Polk County Toy Run, Steps to HOPE was able to share blessings with families struggling at Christmastime. Steps to HOPE partners with individuals, groups, and businesses to purchase gifts for children in need for our Adopt-A-Family Program. The Polk County Community Foundation's grant and proceeds from the Polk County Toy Run help to fill any gaps that may arise. This year, enough gift cards from the Zion Grove AME Zion Church were donated, allowing each family to receive 1 gift card per child in the household. The Adopt-A-Family Program hopes to relieve the stress that often accompanies the holidays to enable the entire household can have a happier and less financially burdened holiday season.
This year, 31 families, including 70 area children, were adopted! Thanks to Jane Armstrong, a local volunteer, Steps to HOPE hosted a lovely gift-wrapping party to further involve the community and had a wonderful group of volunteers wrap dozens of gifts! After a full 8-hour day of wrapping, each child had a bag full of surprises!
To all who donated gifts, supplies, and the gift of their time, Steps to HOPE cannot say thank you enough! We are already looking forward to our 2023 Adopt-A-Family Program. If you would like to participate in any way in 2023, please email programs@stepstohope.org or call Cindy at 828-894-2340 to get on our list.