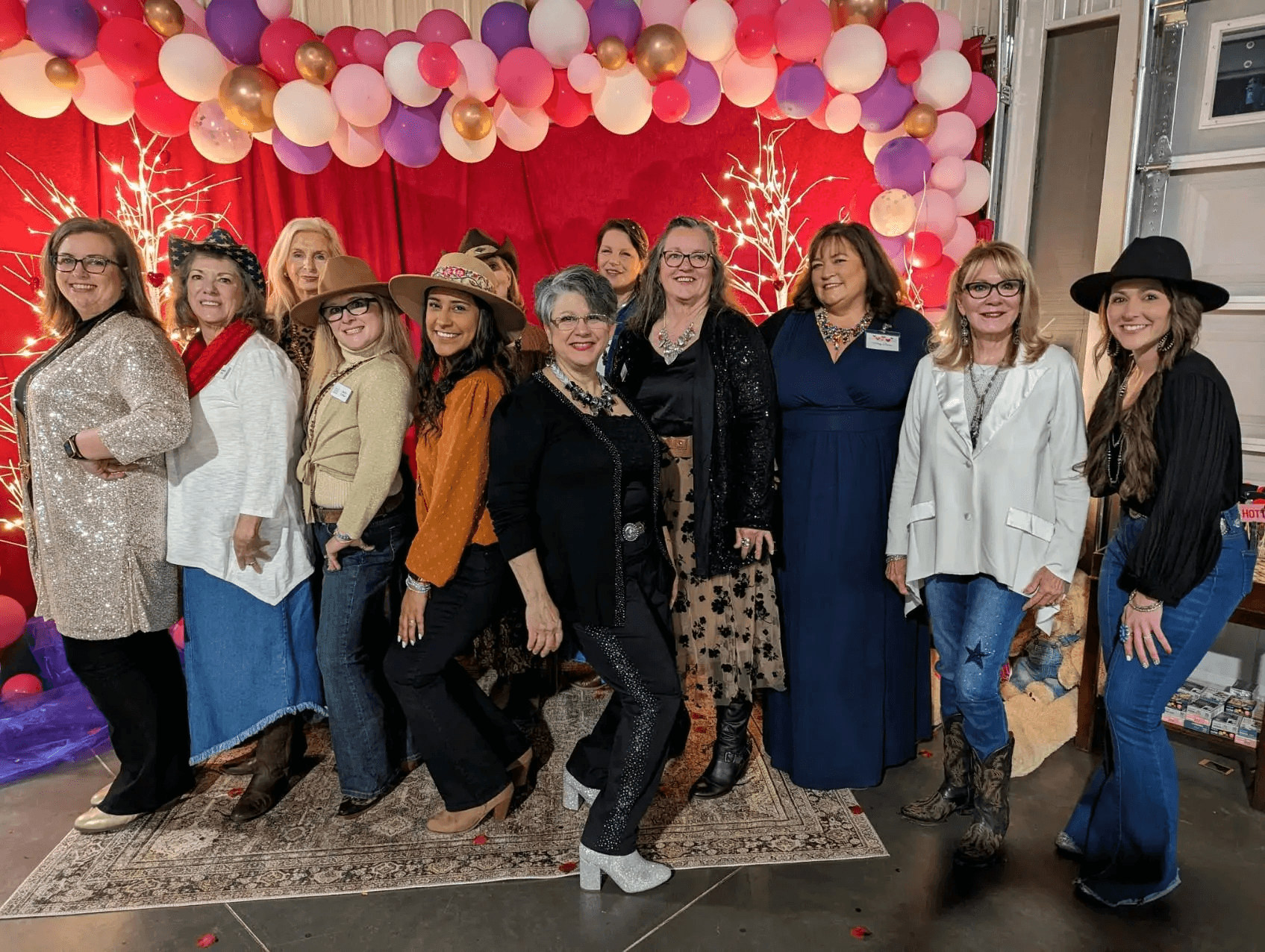 Steps to HOPE held its inaugural Hope Gala on February 25, 2023. The purpose was to raise awareness of domestic and sexual violence in our area and introduce Project L.O.V.E. (Let's. Overcome. Violence. Everywhere.) The venue, Landrum Farmer's Market, was absolutely transformed with hearts and balloons, sitting areas, and teddy bears, bearing silent witness to the fact that Steps to HOPE serves children, a fact that is often forgotten. The night featured live music by Special Edition, dinner by Hare and Hound, live and silent auctions, wine & bourbon pulls, and a Polaroid photo booth. "The loveliest part was that we welcomed people from all different circles…theatre, equestrian, non-profit, medical, business, and community members in general. I think it will be an 'event to attend' in the future!" said Diane Nelson, Executive Director at STH.

Brittany Bettini, the keynote speaker, shared her personal story and 9-1-1 call. She spoke about the things that go on in the mind of a victim of DV and the courage it took to make the call. She credited a sister agency "just up the hill" with her victory. She went on to describe the success that is possible when daring survivors have the support they need to change their situations. Not only did she retire her entire family (who now work for her in her various businesses), but she left our event to travel to Las Vegas and accept a national award honoring entrepreneurs under the age of 40. Bravo Brittany! You can see her accomplishments here: https://www.facebook.com/businesselites40under40/

STH also introduced Project L.O.V.E. (Let's.Overcome.Violence.Everywhere.) It is the name adopted by STH to announce plans to build a new emergency shelter, one with private rooms and increased capacity. "It's unfortunate that we need to have a larger shelter. But it is the reality, even here in this wonderful community of ours," Nelson added that evening. The money raised at the Hope Gala will serve as seed money to begin the planning process for the new shelter. "We are honored to be entrusted with this mission, and we welcome partners who will help us make it happen," she added.

The Hope Gala will become an annual event for the organization.
For more information and to receive updates, call 828-894-2340 or email info@stepstohope.org.