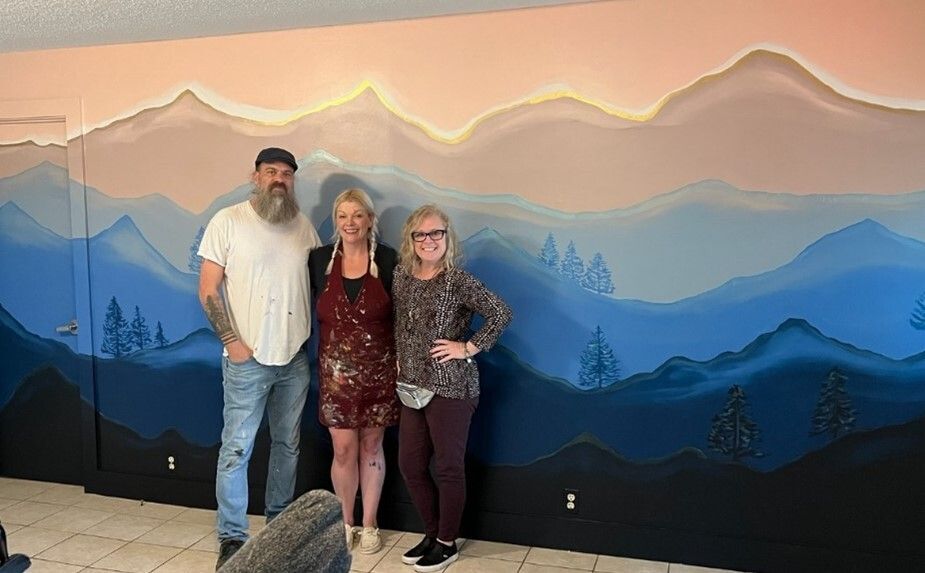 Painter and local artists, Isaac and Cori Klepac, worked together to design and paint a relaxing space for children temporarily residing at the emergency shelter of Steps to HOPE.
The husband-and-wife team painted the playroom, keeping in mind that this is the space for children to decompress from their often complicated and frantic situations. "This is very important work and I want to be a part of it," Cori stated. Children are often the ones who suffer silently in domestic violence situations as they see themselves as the cause and do not understand why they had to leave their homes.
Issac painted 3 walls a peaceful gray with white window trim while Cori painted the mural wall in blue ombre mountains with shades of pink to mimic a vibrant pastel sunrise off the Blue Ridge Mountains. The mural even featured a shimmering gold trim at its peak. The entire process, from rolling new coats of paint to finishing the detailed work, took the married couple 3 days to complete.
"The makeover of this space was much needed, and Steps to HOPE is incredibly grateful to this talented couple for their time and effort," STH Executive Director, Diane Nelson, stated.