Keep it LOCAL - Make a tax-deductible donation today!

Donations made to Second Chance Thrift Store are tax-deductible. Sales of that merchandise provide nearly half of the operating capital for Steps to HOPE's programs. By making a donation to Second Chance Thrift Store, you are keeping your charitable contributions local and helping end domestic violence and sexual assault in Polk County, NC and the surrounding areas.
Donations may be dropped off at in Columbus at Second Chance Thrift Store located at 232 East Mills Street, Columbus, NC or at our back door and preferred drop-off located on Blanton Street during business hours:
Monday - Friday: 10 am - 4 pm; Saturday: 10 am - 1 pm
Donations may also be dropped off at Steps to HOPE, 60 Ward Street, Columbus, NC.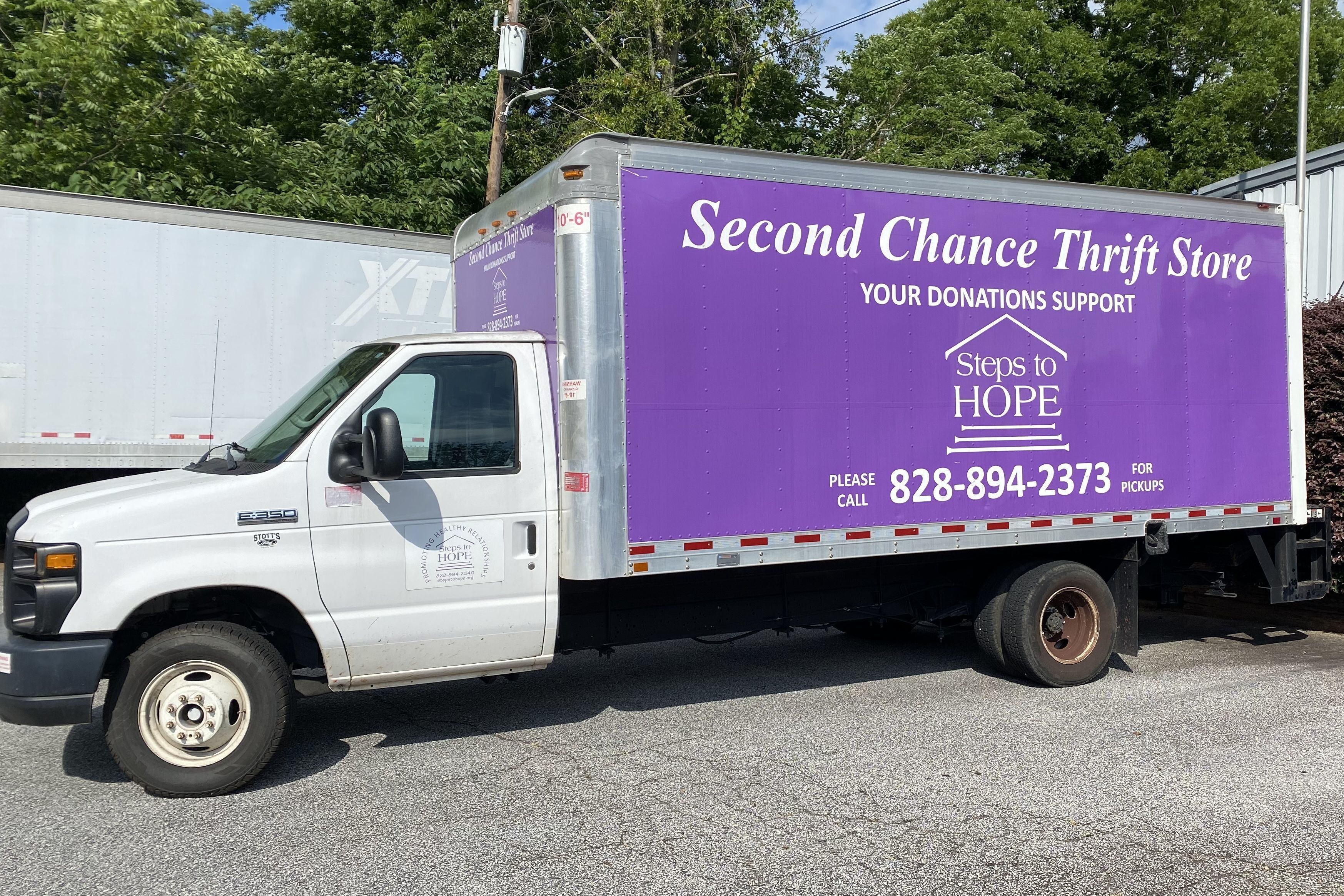 If you have an item that you would like to donate but you do not have the means to get it to our store let us pick it up for you!
Call and make a pick-up appointment!
Thank you to our generous sponsors: